Rich Nethers, 34, is a United States Army and Ohio Army National Guard Veteran with 12 years of combined service. He was deployed to Iraq in support of OIF III-IV and was honorably discharged in 2015. Rich has been involved in fire service for 10 years and was employed with the City of Delaware Fire Department for nearly 4 years as a FF/Paramedic. Rich, his wife and 4 children reside in Nashport, Ohio.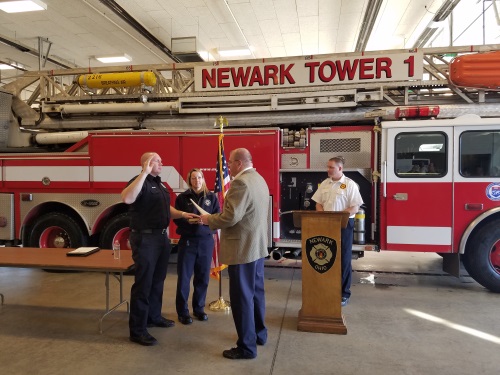 Jonathan Spohn, 30, is a 2006 graduate of Logan High School in Logan, Ohio. He obtained his EMT and Level II Firefighter Certifications from Hocking College. Jonathan obtained his paramedic certification from Central Ohio Technical College. He has served various volunteer and part-time fire departments in Perry and Licking Counties. He and his wife, Julie, reside in Thornville with their three sons, Tyler, Hayden and Trey.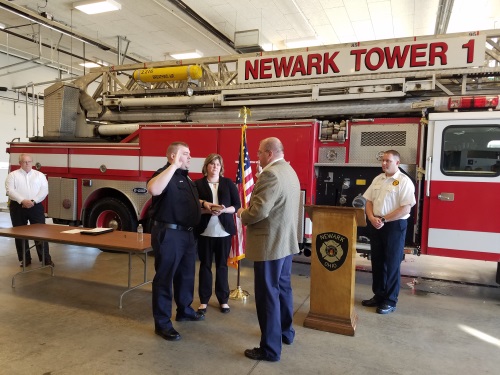 Dylan Mullen, 21, graduated from Johnstown-Monroe High School in Johnstown, Ohio. He attended fire school at Central Ohio Technical College and later graduated paramedic school at Mid-East Career Center. Dylan is a Firefighter/Paramedic and works for various agencies in Licking County. Dylan resides in Newark.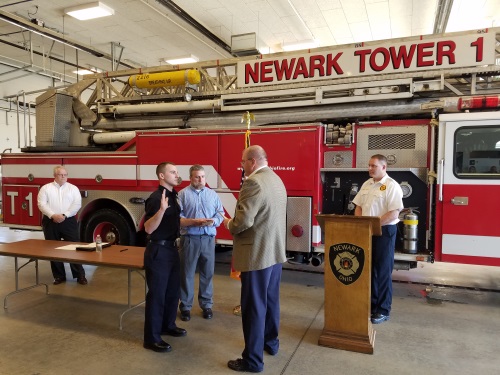 Beau Daubenmire is a 1998 graduate of Fairfield Union High School in Lancaster, Ohio. He received his Associate's degree in fire and emergency services in 2008 from Columbus State Community College. Beau has 18 years of experience as a Firefighter/Paramedic. Beau, his wife Rachel, and German shorthaired pointer, Jersey, reside in Lancaster.