NEWARK, OH (November 2, 2017) – Newark Mayor Jeff Hall is proud to announce the addition of two new Firefighter/Paramedics to the Newark Division of Fire. The swearing in ceremonies will be held on Monday, November 6th, 2017, starting at 10:00am at Newark Fire Station #1, 75 South 4th Street in Downtown Newark.
Sara Nethers, age 35, is a 2000 graduate of Greeneview High School in Jamestown, Ohio. She graduated from The Ohio State University in 2007 with a Bachelor's Degree in Agriculture. Sara is a certified Firefighter/Paramedic. She resides in Nashport with her husband and four children.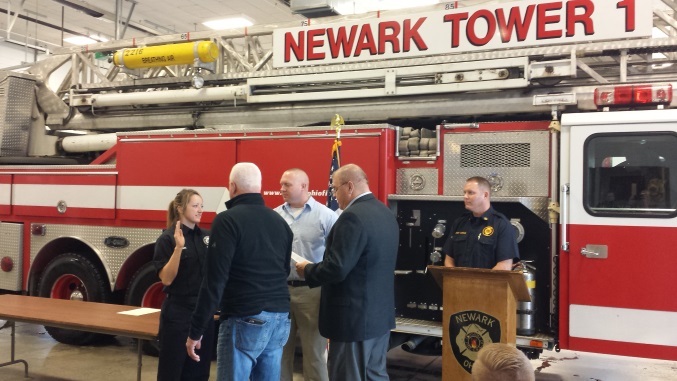 Patrick Johnson, age 26, is a 2009 graduate of Willard High School in Willard, Ohio. Patrick is certified as a Level II Firefighter/Paramedic and has been working part-time for the Willard Fire Department for the past several years. He received his Bachelor's of Science Degree from Muskingum University in 2013. Patrick and his fiancée, Kimberly, reside in Columbus.